I looove cauliflower; for me, it's one of the tastiest vegetables ever, and when baked it becomes so deliciously appetizing that it's impossible to resist! This dish is even more irresistible: just imagine, soft cauliflower baked with spicy garlic, aromatic parsley, creamy pasta, and golden pine nuts, all sprinkled with hard cheese, mmm! Being perfectly easy to cook, light, dietetic, and unquestionably tasty, this pasta is definitely my favourite choice for dinner. So, give it a try!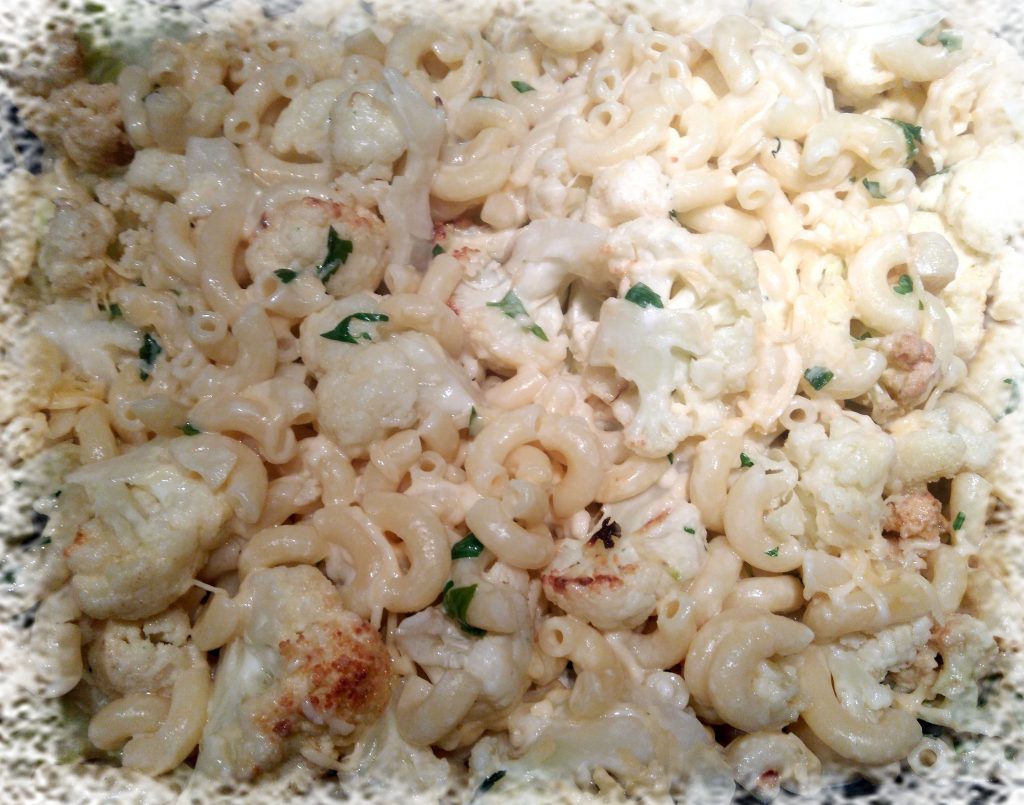 You'll need:
1 average-sized cauliflower, divided into florets
1 head of garlic, divided into cloves, peeled
30 ml oil
30 g pine nuts
100 ml heavy cream (30%)
50 g hard cheese, finely grated
1/3 bunch of parsley, finely chopped
300 g any short pasta
Salt to taste
Preparation:
1. Pre-heat oven to 190oC.
2. Put cauliflower and garlic cloves in a baking dish, in one layer, salt them to taste, and sprinkle them with oil. Bake until cauliflower softens, approx. 20-30 min.
3. Meanwhile, slightly brown the pine nuts in a pan.
4. Cook the pasta in a large amount of water following the instructions from the packaging. Drain them, putting 150 ml of the water aside.
5. Put pasta, parsley and half of the cheese into a dish with cauliflower.
6. Add cream and 100 ml of the drained water, and mix thoroughly. If the pasta looks a bit too dry, add the rest of the water.
7. Serve immediately, sprinkling pasta with the rest of the cheese and pine nuts.
Bon appetite!