Hi, everyone!
My name's Oleksandra and I'm a teacher of English at KI School.
I love my job, my students and communicating in general.
Cooking for me is a way of relaxing and switching over to something completely different. I became interested in cooking only a couple of years ago, when I badly wanted some dessert that I couldn't find, and I realized that I really enjoy the process.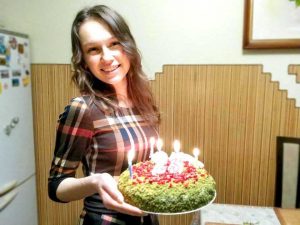 So now I'd like to share my favourite receipts with you 😉