The season of apricots is coming to the end, so I hope you're already ready to try apricots in something more interesting than just eating them fresh. This sunny apricot-cheese pie is exactly what you need: with lots of fragrant juicy sweet-sour apricots and soft cottage cheese it tastes like Indian summer in the village: so cozy, warm, and nostalgic. It's so tender and succulent that it's almost pudding; and it's perfectly dietetic. It's very easy to bake, so you can make it even after a busy day, and be sure that its heavenly aroma will revive and renew you and make you forget all your troubles and worries!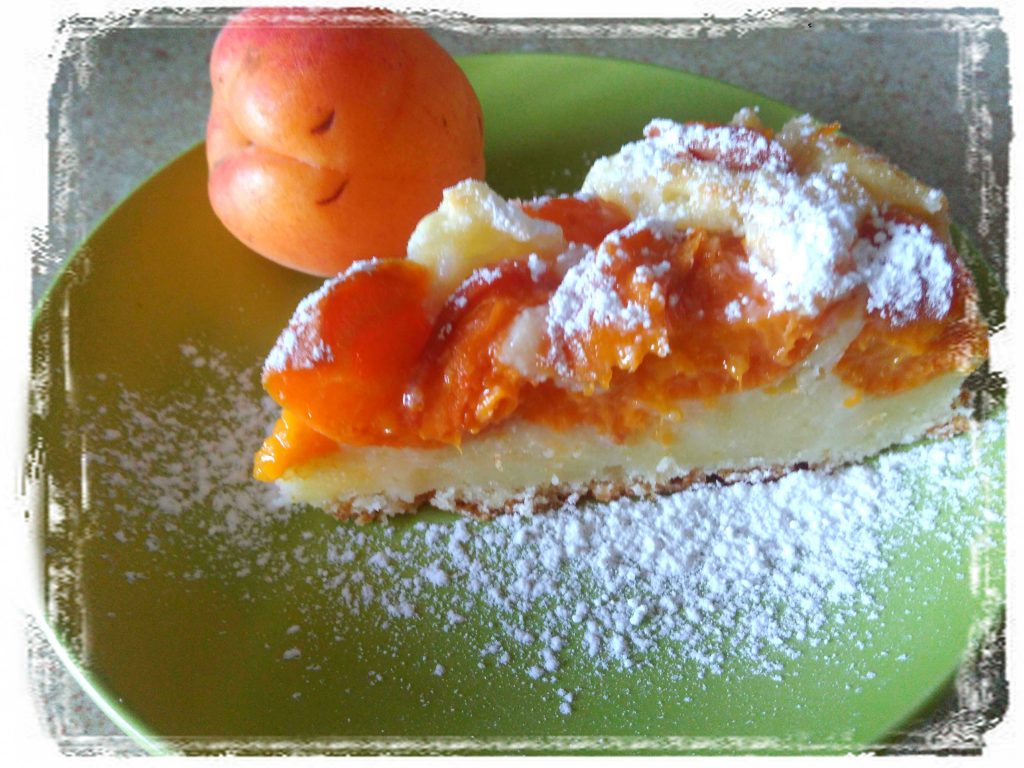 You'll need:
250 g cottage cheese
70 g butter, room temperature
3 tbsp sour cream or Greek yoghurt
2 eggs
180 g flour
3 tsp baking powder
100 g + 3 tbsp sugar
1 kg apricots, cut into two, stones removed
Springform baking tin 18*30 or 24 cm
Preparation:
1. Pre-heat oven to 180 o C.
2. Mix cottage cheese, butter, sour cream, 100 g sugar, and eggs to homogeneity using hand mixer.
3. Mix baking powder with flour and add it to cheese mixture. Mix once more.
4. Cover the baking tin with parchment paper. Put the dough in the tin and level it with a spatula.
5. Put the apricot halves tightly atop the dough, insides up, and sprinkle them with the rest of the sugar.
6. Bake the pie for 40-50 min until it begins to brown.
7. Let the pie cool down for 15-20 min. Serve hot or cold, sprinkled with icing sugar.
Bon appetite!
NB: Apricots can be replaced with peaches or plums.