Do you love spinach as much as I do? Besides being truly delicious, it's also incredibly nutritious and full of vitamins, which we all need so much in spring. And this creamy soup is an ideal way to begin falling in love with it or to selfishly enjoy it. Complemented with lots of cheese, caramelized onion and spicy garlic and seasoned with heavy cream and a poached egg, the soup is so delicate and perfectly balanced that it will make your mouth water even if you're sure that you hate spinach. So, I believe it's time to try something new!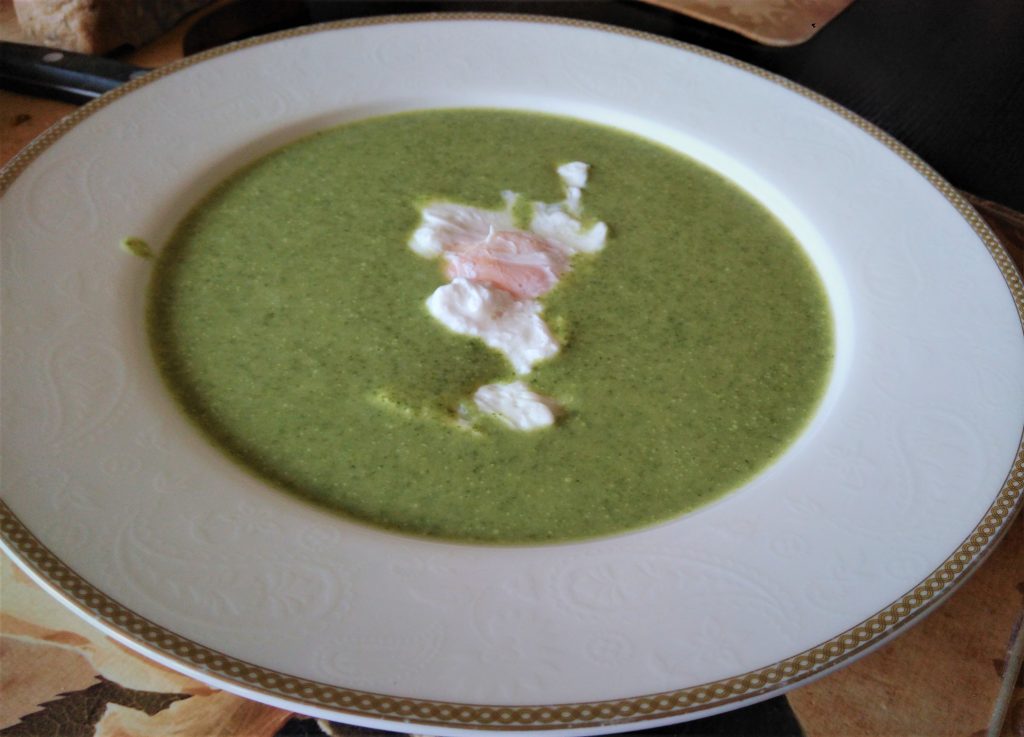 You'll need:
30 ml oil
20 g butter
3 average-size onions, sliced into half moons
1 tbsp sugar
1 tbsp flour
4 cloves of garlic, mashed
400 g spinach leaves (fresh or frozen)
800 ml water
200 g semi-hard cheese, roughly grated
1.5 tbsp starch
200 ml heavy cream (30%)
Salt and pepper to taste
1 egg/person
1 tbsp vinegar
Preparation:
1. Heat oil in a 3-litre pot. Add butter, onion, sugar and salt to taste. Stir-fry at middle heat until onions begin to brown.
2. Add garlic and flour, and stir-fry for 1 min more.
3. Pour water and bring it to a boil. Thoroughly mix everything and cook for 10 min.
4. Add spinach and mix once more.
5. Pour the cream, and bring the soup to a boil.
6. Thoroughly mix cheese with starch, and add it to the soup. Bring to a boil.
7. Puree the soup with a hand blender until homogeneity.
8. To cook a poached egg, bring 1 liter of water to a boil and add vinegar and 1 tsp of salt. Reduce the heat to minimum.
9. Crack the egg and pour it into a strainer to drain the unnecessary liquid.
10. Stir the water very actively to form a vortex and pour the egg directly in its middle. Cook it for 3 min.
11. Take the egg carefully out of the water and put it aside.
12. Serve the soup with a pouched egg immediately!
Bon appetite!
NB: You can cook only 1 poached egg per time; otherwise, they'll merge in the water.