Do you have children who hate fish? Or maybe it's you who never truly loved fish? Are you an absolute meat-lover? Just try these sticks! They are really one of the best fish dishes I've ever tried (and I'm a hopeless fish-lover)! Crunchy coating, juicy fish and a delicious creamy sauce make them unforgettable, and the way of cooking – baking (no deep-frying!) – make them healthy and dietetic as well! So, what are you waiting for?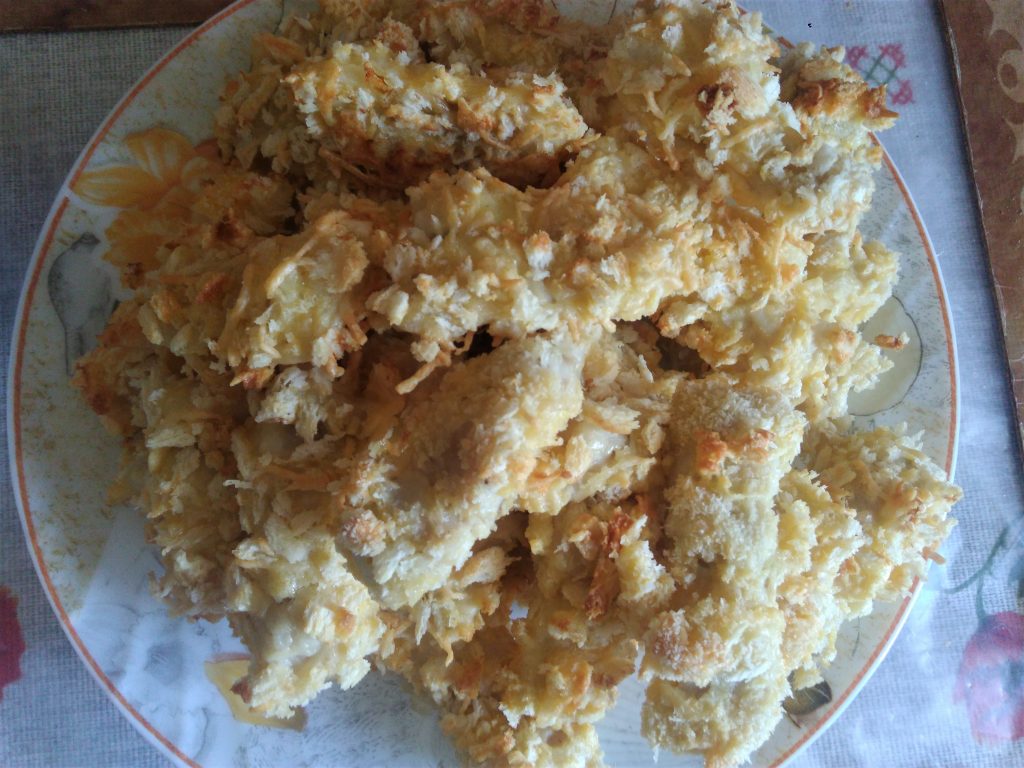 You'll need:
500 g your favourite fish fillet (I used hake)
1 lemon zest
3 tbsp oil
2 tbsp lemon juice
70 g Panko breadcrumbs
30 cheese, grated
2 eggs
Salt to taste
Flour for coating
For sauce:
100 ml sour cream
2 tbsp mayonnaise
2 tbsp balsamic vinegar
1 tbsp water
Preparation:
1. Pre-heat oven to 220 o C.
2. Cut the fish fillet into wide strips. Add olive oil, lemon juice and zest and salt to taste. Stir thoroughly.
3. Mix the breadcrumbs with cheese.
4. Cover the baking sheet with baking paper.
5. Blend the eggs until homogeneity.
6. Roll every piece of fish in flour, then dip them into eggs, and roll once more in Panko breadcrumbs. Put on the baking sheet.
7. Put the fish sticks in the oven and bake for 12-15 min.
8. Meanwhile, mix all the ingredients for the sauce.
9. Serve the crunchy fish sticks with sauce immediately.
Bon appetite!