This is an ideal fitness dish; the dish that makes you jump, run, create, and not just take a nap. It's really delicious and nourishing, full of protein, and a perfect alternative to mundane boiled buckwheat: with spicy bryndza and crunchy sesame and linseeds it turns into something really exquisite! By the way, it's also a wonderful opportunity to 'recycle' yesterday-old buckwheat that no one is willing to eat. So, give it a try!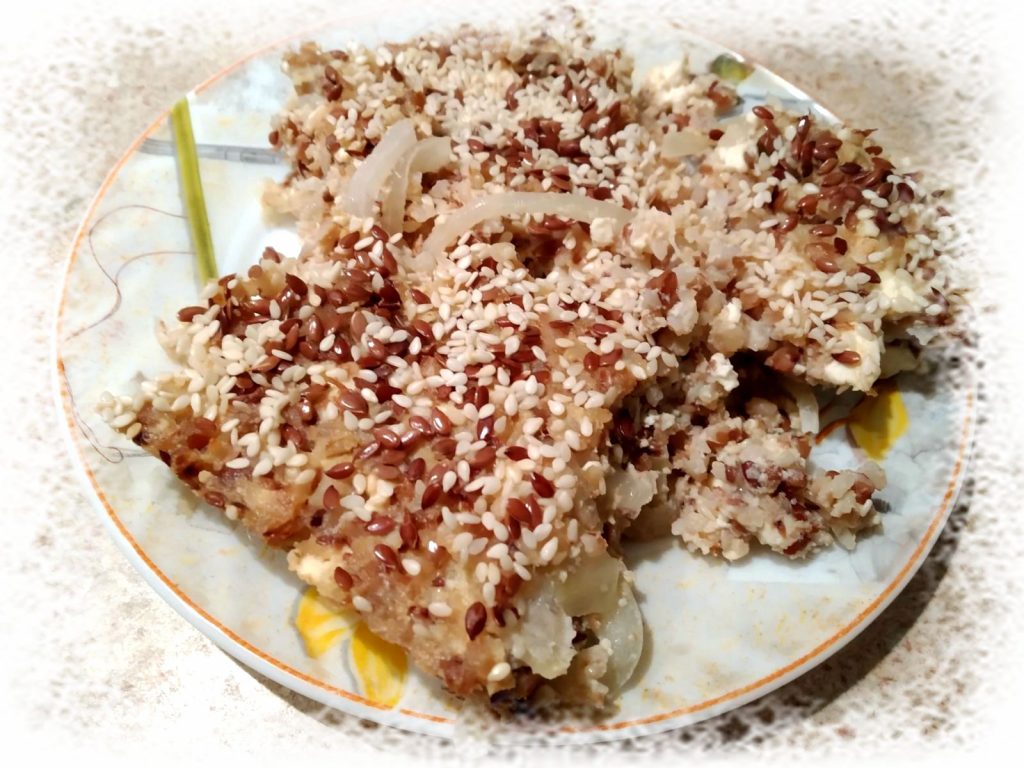 You'll need:
250 g bryndza
250 g cooked buckwheat
1 onion, sliced into half-moons
2 tbsp butter
1 egg
Salt to taste
2 tbsp linseeds
2 tbsp sesame seeds
2-3 portions
Preparation:
1. Pre-heat oven to 180 o C.
2. Stir-fry the onion with butter until it softens and begins to brown.
3. Mix the buckwheat with bryndza (crumbled with hands).
4. Add egg, onion and 1 tbsp of linseeds and sesame seeds each. Salt to taste and mix thoroughly. Mind, the cheese is pretty salty itself, so be careful not to over-salt.
5. Grease the baking tin (mine is 12×30 cm) with butter. Put the buckwheat mixture into it and smooth it. Sprinkle with the rest of seeds.
6. Bake for 20-25 min until begins to brown.
7. Serve hot as a main dish or as a side dish for meat or fish dishes.
Bon appetite!