These Italian biscuits with varied filling are unbelievably tasty: so crunchy, aromatic and – incredibly – healthy (low sugar and fat rate, lots of nuts)! They're really easy and fast to cook as well. Try them with coffee or white wine and dive into the hedonist's paradise!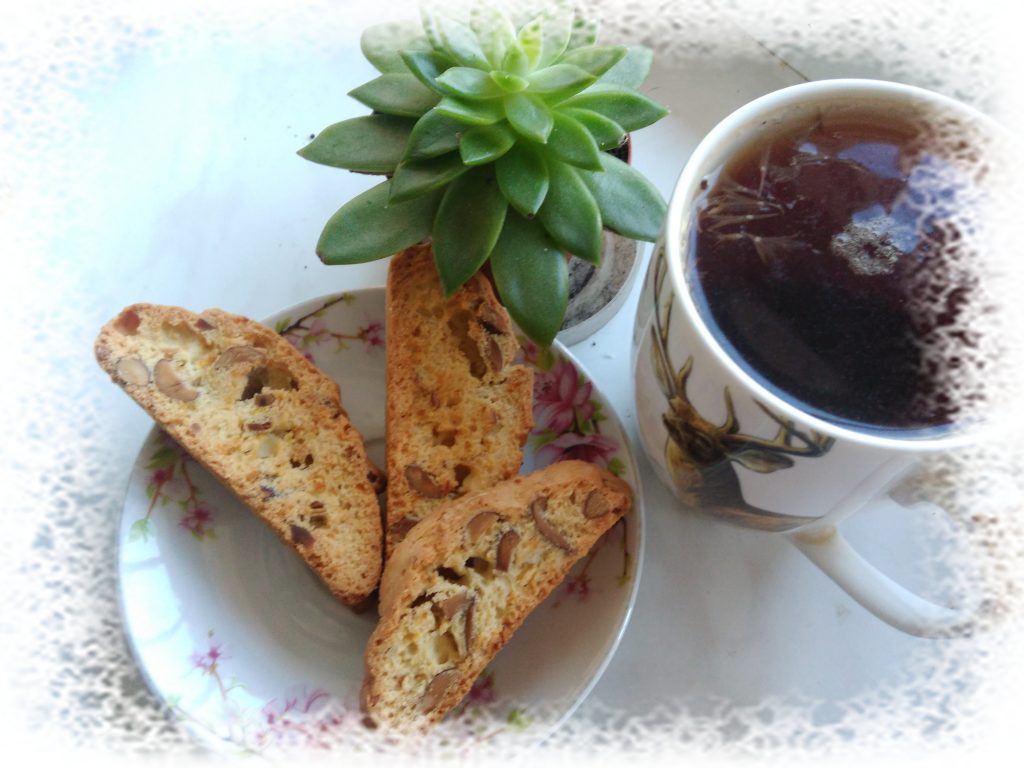 You'll need:
180 g almonds
1 orange zest, finely grated
110 g butter
3 eggs
150 g sugar
350 g flour
1 tsp baking powder
around 30 biscuits
Preparation:
1. Pre-heat oven to 180C.
2. Put the almonds in the oven and bake for 8-10 min until begin to brown. Let them cool down, then cut each nut in halves.
3. Slightly whip the butter, until soft. Add eggs and sugar, and mix until homogeneity.
4. Add flour and baking powder. Mix thoroughly.
5. Add almonds and orange zest and mix once more.
6. Divide the dough into 2 and put it on the baking sheet. Shape the halves into 2 long sausages with wet hands.
7. Bake the biscuits for 35 min until begin to brown.
8. Take them out of the oven and let them cool down for 5 min. Then, slice the 'sausages' into pieces 1-1.5 cm wide.
9. Put them back on the baking sheet and bake for 5 more min.
10. Turn them over, and bake for 5 more min.
11. Take the biscuits out of the oven and let them cool down completely.
Bon appetite!
NB: You can also use 180 g walnuts + 80 g chocolate drops (or cranberries) + 1 tsp cinnamon, instead of
almonds and orange zest.