Winter is a perfect time for hearty, filling and nourishing dishes and this soup is just like that. It's really delicious and a healthy alternative for all soup-haters (as I am): there's not much water, no potatoes, lots of tomatoes, aromatic spices and cheeeese! My first thought when I was cooking this soup was that it smells like pizza. Just give it a try and add more color to these winter days!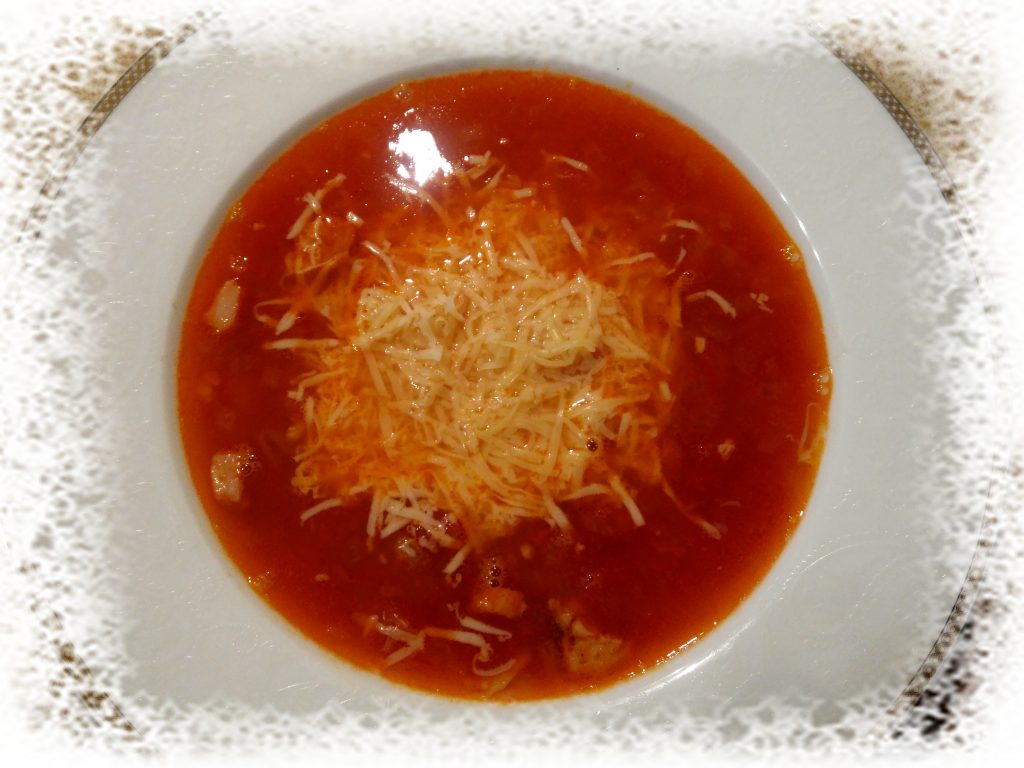 You'll need:
200 g beans, soaked in water for 8 hours
1.2 liter water
2 cloves of garlic, mashed
1 onion, finely chopped
2 tsp oil
100 g bacon or smoked sausages, diced
500 ml canned tomatoes, chopped
¼ ground cumin
1 tsp ground paprika
Salt to taste
1 chili pepper, cut in two (optional)
100 g your favorite cheese, grated
Preparation:
1. Boil the beans until they're ready (depending on the sort of beans it can be from 30 min to 1 hour) and strain them. Do not salt!
2. Warm the oil in a 3-liter pot and brown the bacon or sausages until most of the fat melts away.
3. Add onion and garlic and stir-fry until the onion softens.
4. Add cumin, chili pepper and paprika. When they begin to emit aroma, add tomatoes, water and beans. Salt to taste and boil for 15 min.
5. Serve hot, sprinkling with cheese.
Bon appetite!