This incredible salad harmoniously combines everything: fresh vegetables, creamy nourishing chickpeas, fragrant basil and soft Feta cheese: a true reminiscence of summer! It's very easy to cook, filling and healthy. In these cold, almost winter days, just try this salad and surrender to nostalgia!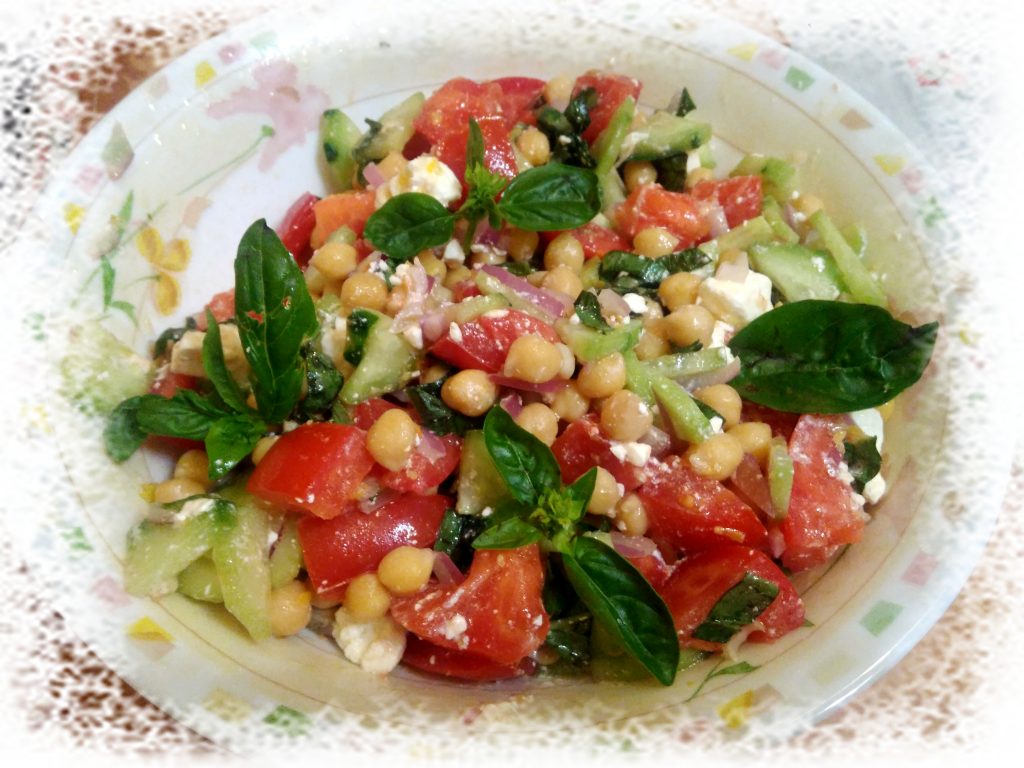 Ingredients:
120 g dry chickpeas
2 cucumbers, chopped
100 g Feta cheese, cubed
6-8 cherry tomatoes, cut in halves
½ bunch of basil
½ red onion, finely chopped
2 cloves of garlic, mashed
Salt and pepper to taste
1 lemon's zest
2 tbsp lemon fresh
5 tbsp olive oil (can be replaced with refined sunflower oil)
Preparation:
1. Soak chickpeas in a large amount of water for 8-12 hours.
2. Strain chickpeas, cover them with fresh water and boil for 45-60 min. Chill.
3. Chop all the vegetables and put them in the bowl. Add garlic, cheese, basil, lemon zest and chickpeas.
4. Blend lemon juice with salt until dissolved. Add olive oil, mix and add to the salad. Season with black pepper and thoroughly mix.
Serve immediately.
Bon appetite!