These healthy, nourishing and incredibly tasty pancakes will make for a perfect breakfast that will energize you for the whole day. Being unbelievably easy to prepare, these pancakes represent an amazing alternative to your everyday omelets, porridges and sandwiches. Fragrant cinnamon, fresh apples and invigorating oatmeal accompanied with golden honey and tea or coffee remind me of the very golden autumn, of Indian summer. Just try them and you'll never more associate your mornings only with coffee, but with this cinnamon-apple delicacy as well!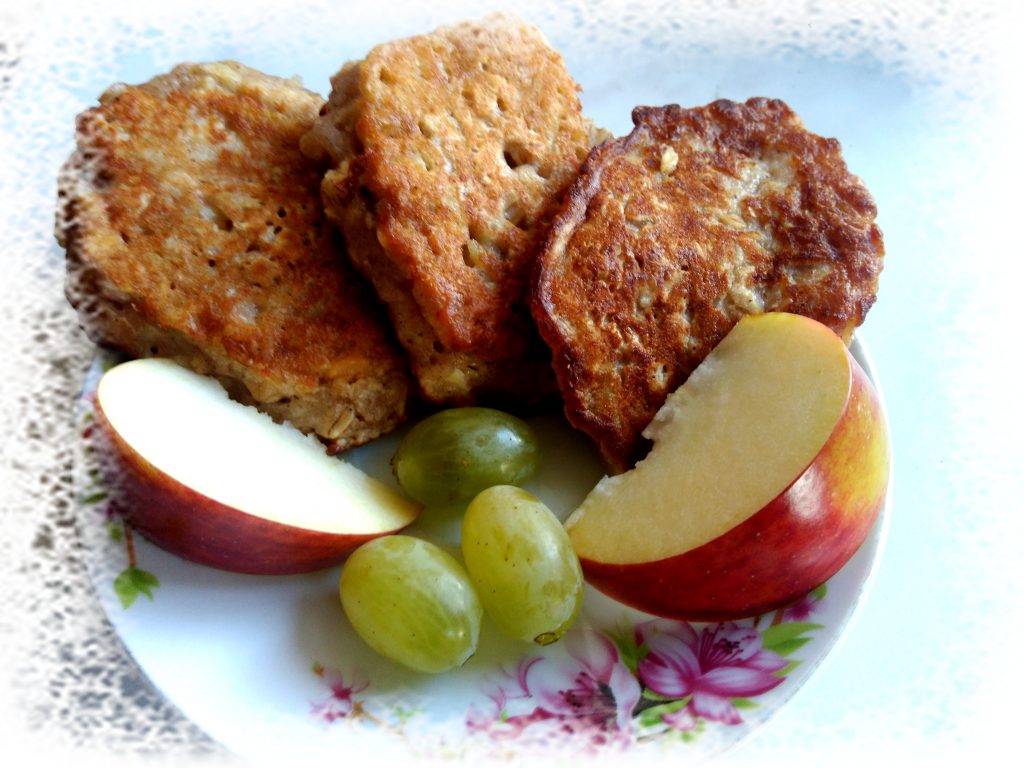 You'll need:
110 g flour
90 g oatmeal
1 tsp baking powder
3 tbsp sugar
1 ½ tsp cinnamon
1 egg
250 ml milk
1 big apple, peeled
2 tbsp oil
3-4 portions
Preparation:
1. Mix flour, oatmeal, baking powder, sugar and cinnamon in a bowl.
2. Beat egg with milk until blended.
3. Roughly grate the apple.
4. Carefully pour the milk mixture into the flour mixture. Mix thoroughly but quickly.
5. Add grated apple and mix once more.
6. Cover the bowl with plastic wrap and put it in the fridge for 30 min.
7. Take the mixture out of the fridge and thoroughly mix once more.
8. Phe-heat the pan and add oil. Fry the pancakes on both sides for approx. 2 min each. Be careful not to put too much at a time. Serve hot with honey or ice cream.
Bon appetite!