Summer is the time for cold, light and healthy meals, so I invite you to make this delicious berry-cheese dessert that can easily become your breakfast, lunch or dinner.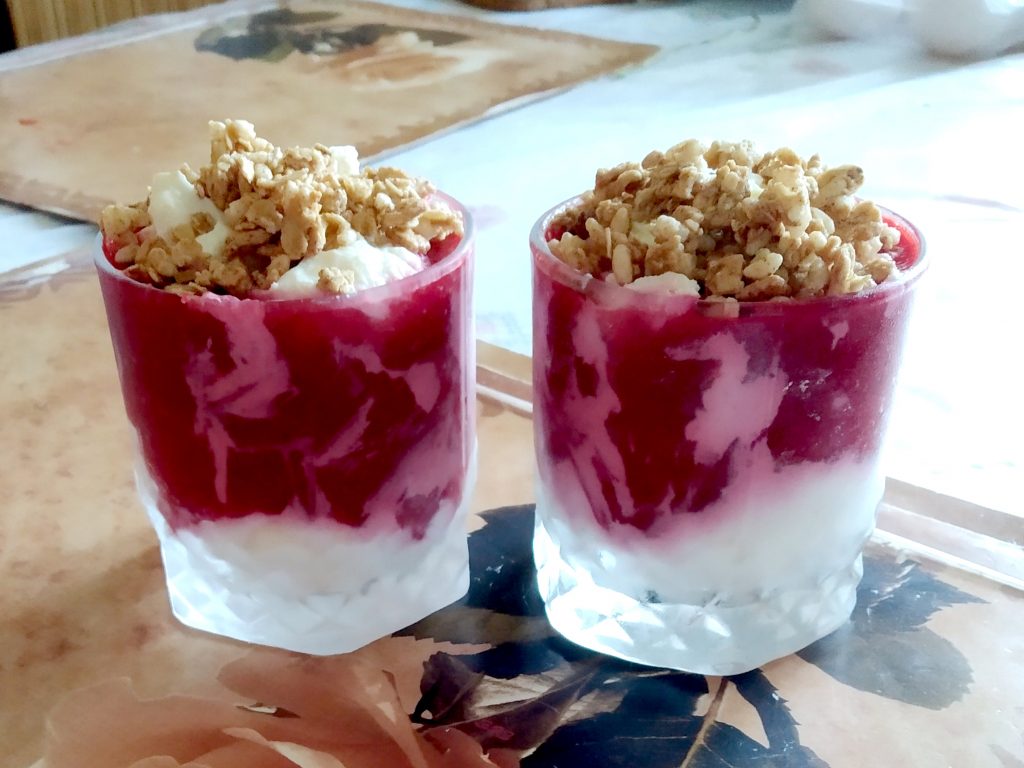 You'll need:
900 g cottage cheese, grind it 3 times in a meat mincer
150 g powdered sugar
Peel from 1 orange
250 ml whipping cream (30% fat or more)
600 g fresh berries (strawberries, blueberries, bilberries, raspberries etc.)
Juice from 1 lemon
90 g sugar
Granola
Prep: 20 min
8 portions
1. Mix cottage cheese with powdered sugar and orange peel.
2. Whip cream up to stiff peaks.
3. Add cheese mass to whipped cream and carefully blend them with a spoon.
4. Puree berries together with sugar and lemon juice in blender.
5. Put the cream-cheese mixture, berry puree and granola in glasses in layers, then repeat once more.
6. Put the dessert in the fridge for 2 hours to cool it down (you can skip this step and eat it immediately).
Bon appetite!