Have you ever tried to bake rice? This baked rice is just wonderful for cool autumn months; it combines the freshness and juiciness of baked vegetables with the earthy, warm aroma of spices to make something perfectly hearty and heartening. Besides, it's a real fitness recipe – very low on calories and light for digestion. And as a bonus, it's extremely easy to cook – just put everything in the oven and relax. It even doesn't require any salad – the abundance of baked vegetables does its a bit. So, give it a try!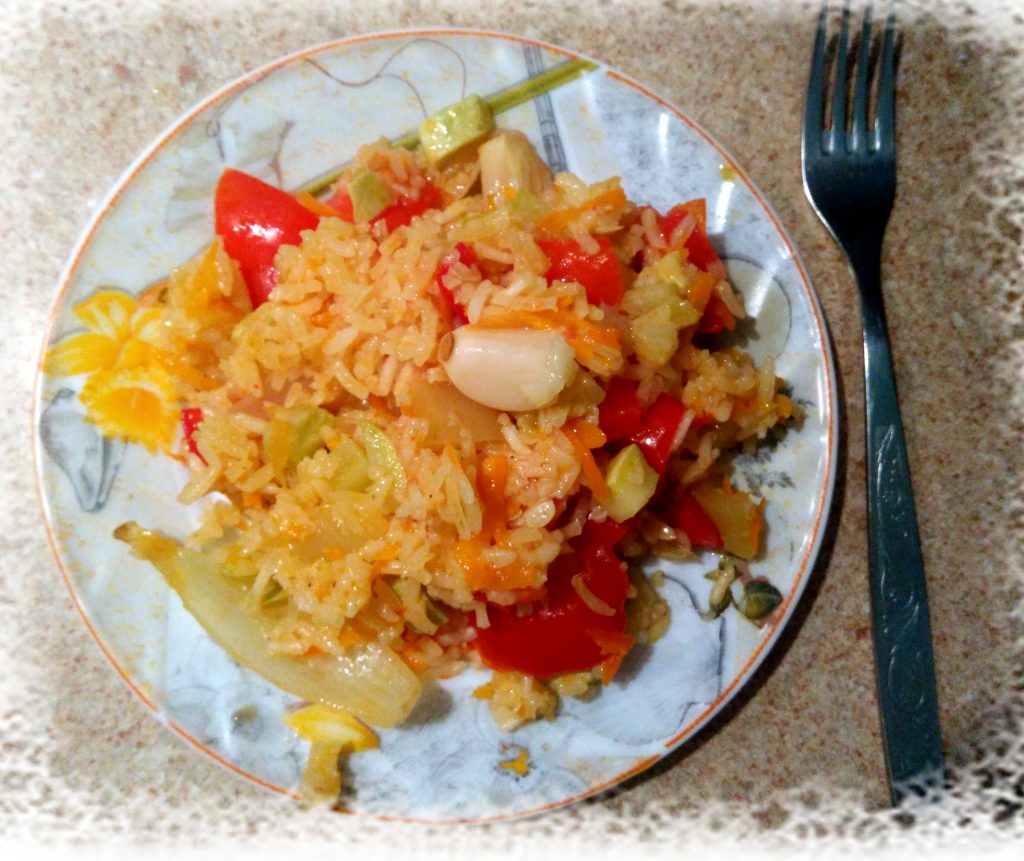 You'll need:
2 average-sized carrots, peeled, roughly grated
1 average-sized aubergine, diced
1 average-sized zucchini or marrow, diced
250 cherry tomatoes, cut in halves
2 onions, peeled, cut into 8 each
4 average-sized bell peppers, roughly chopped
2 heads of garlic, divided into cloves, but NOT peeled
400 g long-grain rice
500 ml water or vegetable broth
100 ml olive oil
1/3 bunch of cilantro, finely chopped
Salt to taste
For spice mixture:
1,5 tsp ground cumin
0,5 tsp ground turmeric
1 tsp ground coriander
1 tsp ground black pepper
1 tsp ground paprika
8 portions
Preparation:
1. Pre-heat oven to 220 o C.
2. Put all the vegetables and garlic in an ovenproof dish.
3. Put all the spices in a small bowl and mix thoroughly.
4. Salt the vegetables. Add the spices and oil and mix everything thoroughly. Put the vegetables in the oven and bake until they soften and begin to brown, 25-30 min.
5. Take the vegetables out of the oven and add rice. Mix thoroughly to help rice absorb all the juices. Add water or broth and mix once more.
6. Cover the dish with foil tightly, so that water doesn't evaporate.
7. Put the dish back in the oven and bake for 30-40 min more until rice absorbs all the liquid and rice grains warp upwards.
8. Serve immediately, sprinkled with cilantro.
Bon appetite!