It's time for a rainbow! This pretty simple and tasty salad is extremely nutritious and can make for a perfect lunch or dinner. It's also an ideal side dish for meat or fish. Although there are not all rainbow colours, it's still very bright and colourful, and it will certainly improve your winter mood. So, give it a try and add some new colours to your life!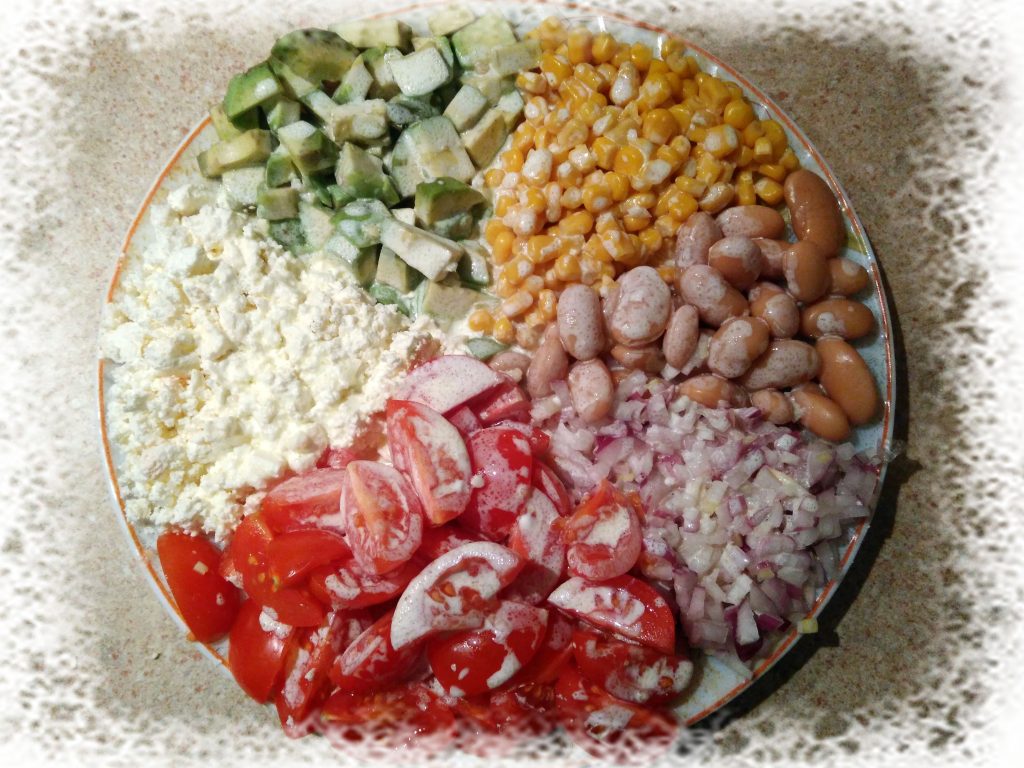 You'll need:
80 g canned beans (without liquid)
1 avocado, peeled and diced
100 g canned or fresh corn kernels
10 cherry tomatoes, cut in two
½ red onion, diced
100 g bryndza cheese, crumbled with hands
Salt and pepper to taste
For dressing:
50 g sour cream
½ lime juice
15 ml olive oil
½ garlic clove
¼ cilantro bunch
Preparation:
1. Put all the ingredients for the dressing in a blender and mix everything thoroughly until homogeneity.
2. Put the main ingredients on a big plate, one by one: corn, bryndza, beans, avocado, onion and tomatoes.
3. Pour the dressing evenly over the salad. Add salt and pepper to taste. Serve immediately!
NB: If you like spicy food, you can add 1 chili or jalapeno pepper to the dressing.