Autumn is a time for apples, however most people limit themselves only to baked apples and charlotte cakes. This apple pie, on the other hand, is something different and definitely more refined: soft and juicy melt-in-your-mouth apples covered with fluffy cheese mixture and enveloped in crusty dough… mmm! A perfect companion for cocoa with marshmallow, hot chocolate or tea!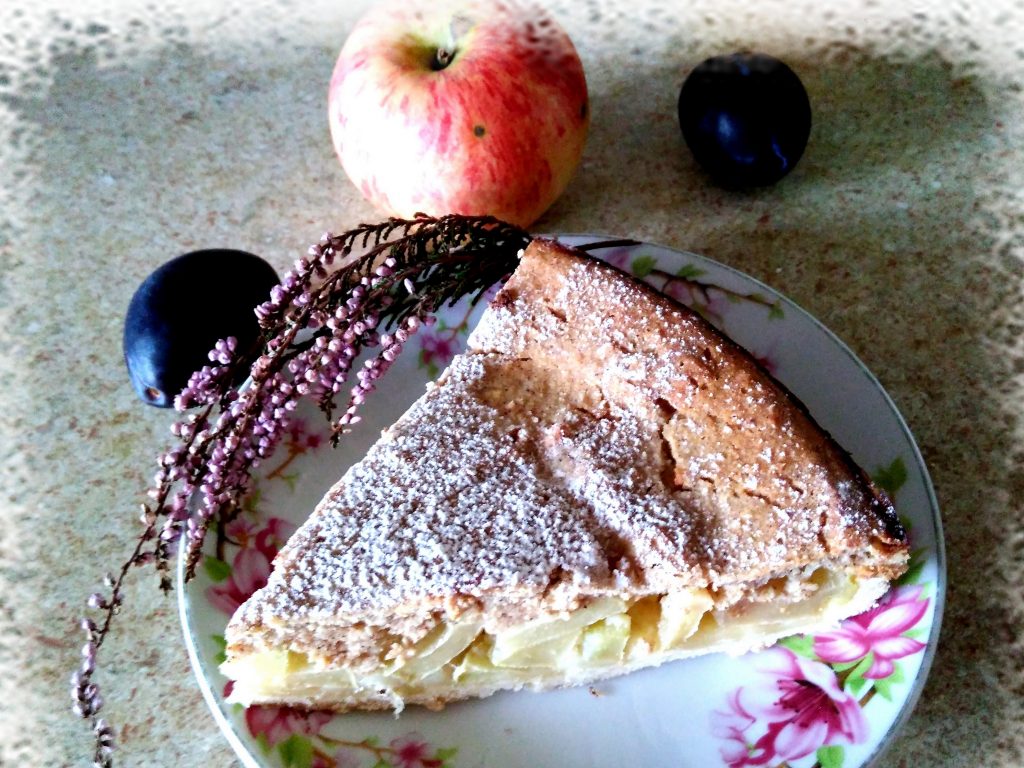 You'll need:
For dough:
50 g starch
120 g flour
1 egg
50 g icing sugar
70 g chilled butter
For filling:
4 big apples, peeled and roughly chopped
1 tbsp lemon juice
2 eggs, divided into whites and yolks
300 g cottage cheese
1 tsp cinnamon
70 g icing sugar
20 g starch
A pinch of salt
24 cm cake tin
Preparation:
1. Mix all the dry ingredients for the dough and add chopped butter. Pound it with other ingredients more or less to homogeneity.
2. Cover the dough with cling film, put it in the fridge and let it sit for 30 min.
3. Blend cottage cheese, yolks, icing sugar, cinnamon and starch to homogeneity in a blender.
4. Sprinkle the apples with lemon juice and stir them.
5. Pre-heat oven to 180 o C.
6. Take the dough out of the fridge and roll it out (not too finely). Put it in the cake tin, flatten it and prick it with a fork.
7. Put the apples tightly in the tin.
8. Whip the egg whites with a pinch of salt to half-stiff peaks.
9. Carefully blend the whites with cheese mixture, and pour them over the apples. Level the surface.
10. Put the pie in the oven and bake for about 45-55 min, until the surface of the pie browns.
11. Serve hot or wait for it to chill down.
Bon appetite!