Baked broccoli with sesame is a wonderful snack: nutritious, incredibly tasty, healthy and filling. It's so delicious and unusual that even those who hate broccoli will eat it eagerly (tested on inveterate broccoli-haters!). Soy sauce gives it the Asian flavor, while crunchy sesame will make you lose control 🙂 Finally, it's equally tasty warm and cold. So, just give it a try!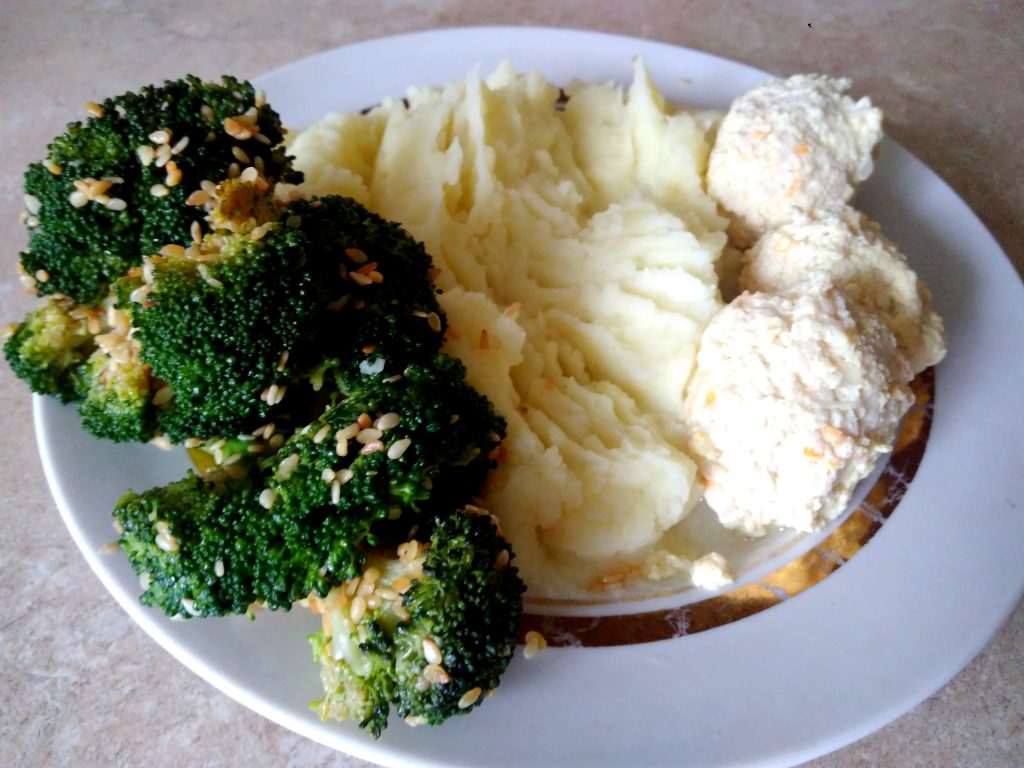 You'll need:
1 average broccoli, cut into florets
3 tbs sesame
3 tbs oyster sauce (optional)
1 tbs sesame oil (or any other oil)
2 tbs soy sauce
1 tbsp granulated garlic
Preparation:
1. Pre-heat oven to 220 o C.
2. In a 3-litre pan, bring 2 litres of water to a boil.
3. In a big bowl, mix oyster sauce, soy sauce, granulated garlic and sesame oil.
4. Put broccoli in the boiling water, and when it water begins to boil again, strain the broccoli off and immediately put it in the bowl with the sauces.
5. Mix the broccoli thoroughly and put it in a heat-resistant baking dish. Pour the rest of the sauce evenly over the broccoli.
6. Put the dish with the broccoli in the oven and bake for 8-10 min until slightly browned.
7. Meanwhile, in a dry pan, brown sesame.
8. Get the broccoli out of the oven, put it in a serving dish and generously sprinkle it with sesame.
Serve immediately!
Bon appetite!